In September 2021 the advanced developer of dental digital equipment Shining 3D announced a new model of the Aoralscan 3 intraoral scanner. The manufacturer continues the Aoralscan series with the best, according to the creators, scanner for dentistry.

Shining 3D regularly conducts its own research and optimizes its dental equipment. The new Aoralscan 3 provides fast and accurate patient data, and intelligent data processing capabilities make scanning easy for beginners and professionals alike.
The Aoralscan 3 can be used for a wide range of clinical indications. The main use of the 3D scanner is in orthodontic treatment, but the equipment can also facilitate diagnosis and decide on a treatment plan for dental restorations and surgical interventions.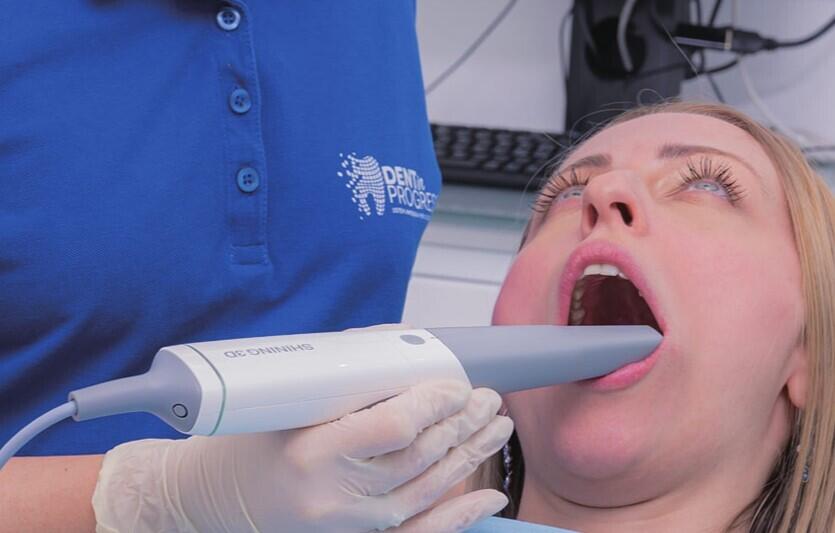 Shining 3D has tried to make the scanning process as easy as possible. The Aoralscan 3 is operated with just one button, and all manipulations can be performed without constant reference to a PC. For ease of operation, there is a real-time tracking function that helps to see unscanned areas.
How is the new 3D scanner different from previous models? Who is the new Aoralscan 3 intended for? How to use the equipment in dentistry? In this review from Top 3D Shop, you can acquainted with the new Shining 3D scanner in more detail.