SLASH 2 is one of the newest 3D printers designed for printing with photopolymers. The classic printing technologies are DPL and SLA. In this model, the LCD technology is implemented. It uses a high-resolution matrix for resin polymerization, which greatly increases the speed of the work without loss of quality.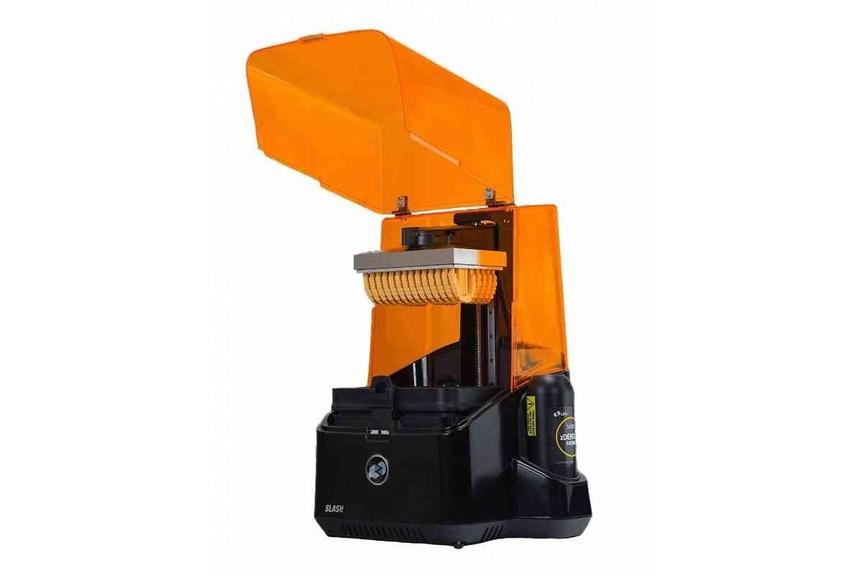 The high printing speed and large build area make this model suitable for the production of high-precision products made of photopolymer resins. Thanks to the automatic fluid delivery system, the costs are significantly reduced. In addition, SLASH 2 has an open printing system. Therefore, the user can take absolutely any resin without any restrictions.
On the vertical axis, there is a ball screw gear. The profile guide is also located there. In addition, the machine has a camera through which you can watch the production and the state of the model, a pump tube designed to pump resin during operation, and a sensor mount. There is a special film in the tank for the photopolymer, which can be replaced. This is not a complicated process. It is possible to use films from other manufacturers. The main thing is that they have to be the right size.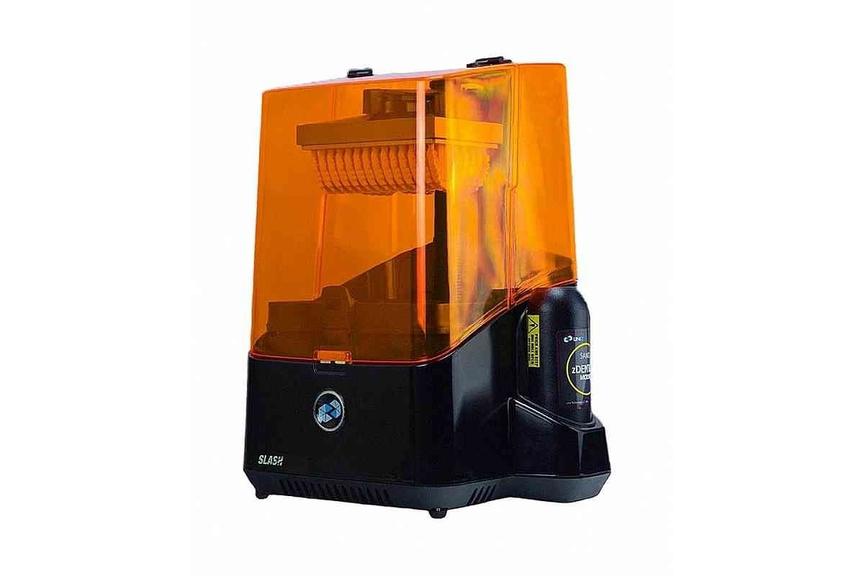 The tub is reinforced and consists of a large number of layers. If an emergency occurs, the printer will not flood the photopolymer. Therefore, there is no fear of careless removal of the product or that the film might burst. It is possible to install the resin tank at a slight angle to make it more convenient to drain the residual polymer into the cartridge.
A liquid level is installed on the build platform. It allows you to level the printer relative to the horizontal plane.
Read more in this article from Top 3D Shop.