Italian company WASP offers two 3D printers designed with clay 3D printing in mind. The machines are designed primarily for sculptors and manufacturers of designer ceramics.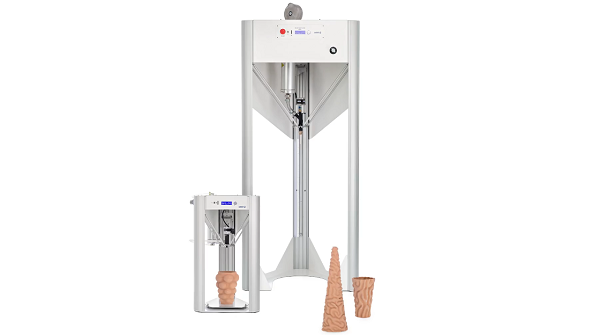 Like all WASP 3D printers, the devices use a delta-shaped circuit, and differ from each other in the size of the build area. The relatively compact desktop Delta WASP 2040 Clay, based on the best-selling Delta WASP 2040, allows you to build models up to Ø200×400 mm, while the working area size of the Delta WASP 40100 Clay is an impressive Ø400×1000 mm. From the usual FDM 3D printers, devices differ only from specially designed extruders for working with different clay mixes. The material is fed by an air compressor.
Both machines use standard nozzles with a diameter of 1.2 mm. The printing speed reaches 150 mm/c with a maximum acceleration of around 500 mm/c2. The standard layer thickness is 0.5 mm. Such widely available software as Cura, Slic3r or Simplify3D can be used as slicers. 3D printers are equipped with control modules with LCD displays and card readers for offline printing.
The Delta WASP 2040 Clay has a selling price of €3,300 excluding taxes and other fees. The cost of the large-format Delta WASP 40100 Clay is called on a case-by-case basis, upon request. More information is available in this article.